fe Bureaus
Posted: Monday, May 24, 2010 at 1849 hrs IST
Updated: Sunday, May 23, 2010 at 2347 hrs IST
Thiruvananthapuram: The Philippines is set to debut at the Association of Natural Rubber Producing Countries (ANRPC) assembly session to be held in the first week of October in Kochi. The country has been accepted by the 40-year-old organization of rubber producing countries as its 11th member last month.
The association's 33rd assembly session and the meetings of the executive committee and two other technical committees are scheduled to be held in Kochi in October this year. Along with this, the third ANRPC annual rubber conference will be held on October 6 at the same venue, according to Dr Djoko Said Damardjati, secretary general, ANRPC.
"Philippines's entry will strengthen ANRPC's role as the inter-governmental agency, dedicated to promotion of the natural rubber industry through multilateral co-operation," he said in a statement from the ANRPC headquarters in Malaysia.
The ANRPC came into being in 1970 with the founder members being Malaysia, Thailand, Indonesia , Sri Lanka and Vietnam. India joined the body after five years.
Attorney Bernie G Fondevilla, secretary of the department of agriculture, signed the instrument of accession for the government of the Philippines in April, according to ANRPC secretariat.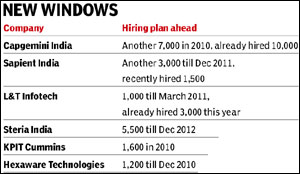 The Philippines, which has over hundred years of experience in natural rubber cultivation, has been a late entrant to the ANRPC. Rubber occupies about 130,000 hectare of cultivated land in the Philippines.
Tyre manufacturers like Goodrich, Firestone and Goodyear took the lead in popularising the rubber crop in the Philippines. The area expansion suffered a major setback during late 1990s when prices collapsed.